REAL ESTATE & PROPERTY LAW
EXPERIENCE, EXTENSIVE KNOWLEDGE AND A HISTORY OF SUCCESS, BOTH IN AND OUT OF THE COURTROOM, IN THE AREAS OF REAL ESTATE LAW, PROPERTY LAW, CONSTRUCTION AND CONSTRUCTION DEFECT LAW
We offer solid, cost-effective, high-quality legal advice and will skillfully protect your interests. We have a history of success through trial, at arbitration, mediation, settlement conferences and all forms of negotiation. We have significant experience and a history of efficiency in all of the following areas:
Real Estate Transactions, Disputes and Litigation

Civil Litigation through Trial

Dispute Resolution and Negotiating at Arbitration & Mediation

Purchase and Sale Agreements and Disputes

Lease Agreements and Disputes

Breach of Contract including for Specific Performance, Fraud & Recission

Dispute Resolution concerning Property Sales and Purchase Transactions Involving Real Estate Brokers, Agents, and Homeowners

Dual Agency Issues

Lien Rights & Disputes

Injunctive & Declaratory Relief

Real Property Drafting, Transactions, & Review

Dispute Resolution at Governmental & Licensing Hearings

Disciplinary & Licensing Issues before the Department of Real Estate and the Contractors' State License Board

Insurance Claims Legal Books - Real Estate Law
CONSTRUCTION LAW & CONSTRUCTION DEFECT CASES
We provide high quality and cost-effective legal services through trial and in alternative dispute resolution forums including arbitration, mediation, settlement conferences and all forms of negotiation. We represent homeowners, architects, engineers, general contractors, subcontractors, suppliers and materialmen.
We are well-versed in all of the following: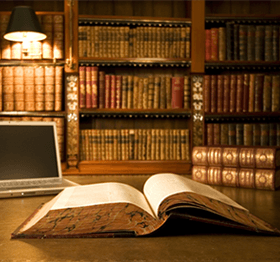 Construction Contract Disputes

Dispute Resolution including Arbitration, Mediation and Settlement Conferences

Review and Drafting of Construction Contracts and Transactions

Mechanics' Liens and Notices

Bonds & Insurance In-Defense of & Against Claims

Disciplinary Issues & Licensing before the Contractors State License Board

Governmental & Licensing Hearings Involving Homeowners, Architects, Engineers, General Contractors, Subcontractors, Suppliers, & Materialmen
Call us for a free consultation from a Real Estate Lawyer in cost-effective legal services in Walnut Creek, California. We concentrate in real estate law, construction law, and property law.