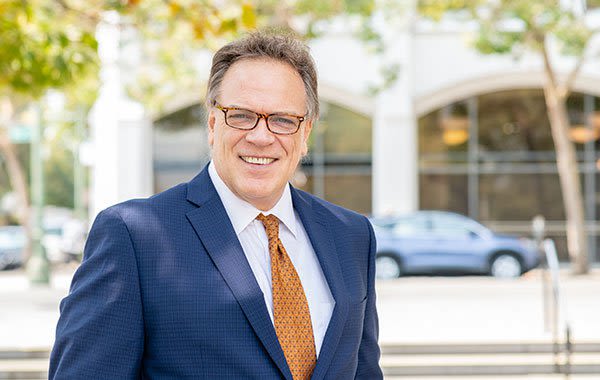 Hello and welcome. My name is Bill Hanson and this is the website for my law practice. If you're reading this, chances are you could use some legal help. That may mean simply sharing your thoughts on an issue or a problem you're facing and getting some feedback on your options before making your next move. I'm offering that you share thoughts with an experienced civil trial attorney, without obligation. My philosophy towards the practice of law and why I do what I do are set out here. I encourage you to take a few minutes and review this website to see the types of work I do, the results I get for my clients and what they have to say.
WHY I PRACTICE LAW IN THE TRIAL COURTS AND WHY I ADVOCATE FOR PREVENTATIVE LEGAL SERVICES
I tried my first case at the age of 16. I bought a used Datsun 240Z from an unscrupulous seller. The frame was bent and the car would not pass the New York State inspection requirements. When I returned the car to the seller, he laughed at me. I was conned out of my hard earned dollars, felt taken advantage of and wanted justice. I took the matter to the local small claims court and prevailed. The court ordered that I be given my money back. I felt empowered and energized reaching for and getting justice. I made the better argument, using reason and logic. I thought about my little teenage issue with a lemon car and then thought about those who had bigger issues, serious issues but for one reason or another were not able to get justice. I wanted to empower others and started looking at the law as a profession.
Since that time, I've had the good fortune of being mentored by great trial lawyers and I've shared that feeling of justice with thousands of clients. I cut my teeth in a trial law firm, doing product liability defense work for major automobile and equipment manufacturers such as General Motors, Ford, Nissan and Caterpillar in Boston. From there, I went to practice in the litigation and trial department of one of Chicago's premier full service law firms of the 1990s, Coffield, Ungaretti, Harris and Slavin. There, great mentors abounded and my good fortune continued in learning the craft of trying and settling major business and commercial cases.
THE MISSION OF THE LAW OFFICES OF WILLIAM G. HANSON – HIGH QUALITY, COST EFFECTIVE SOLUTIONS FOR THE LEGAL ISSUES FACING OUR CLIENTS
In 2002, I opened this practice to better meet the needs of an underserved legal market, namely, businesses that do not hold membership in the Fortune 500 and individuals in need of quality, efficient and affordable dispute resolution. I sought to apply greater creativity in problem solving, the ability to control and minimize fees and costs and closer contact and communication with my clients. It has been rewarding. I still get the same good feeling when justice is reached and I hear in the words and see in the eyes of my clients that they feel it too. Whether it's a defendant relieved from the anxiety of an overwhelming burden or a plaintiff getting justice after being defrauded, or someone simply having us review a contract before signing, I enjoy helping people with their legal issues and resolving their problems.
PREVENTATIVE LEGAL SERVICES - AN OUNCE OF PREVENTION IS WORTH A POUND OF CURE
Trials become necessary when the parties can not agree on another method to negotiate a settlement or when another method fails. It's the moment of truth in the life of a law suit. Both parties are dug in and in our system of justice, each is entitled to have the ultimate decisions made by a neutral fact finder, be it judge or jury. By way of a medical analogy, this is critical care. A trial is the pound of cure, not the ounce of prevention. It is not an inherently efficient method and can take its toll on the participants. Most people find the process stressful, time consuming and too expensive and they're right. I am committed to finding the best, most efficient and most affordable pathways to a successful result.
A trial is the pound of cure. A well drafted contract can be the ounce of prevention.
Often, a trial and even the entire dispute could have been avoided if only a more complete or better contract had been signed. Typically, business people prefer to consider the positive aspects of working with one another but sometimes forget to consider the downside if certain events were to occur or even just don't consider that later they might disagree on how something gets done. In many cases, both parties may have had differing expectations as to the consequences of a certain unanticipated event arising. Before committing to a contract, the parties should discuss as fully as possible what they want their agreement to be. The more they consider each of their rights and responsibilities and the more they are incorporated into their contract, the less likely they'll have a dispute later. A good contract can save thousands, even tens or hundreds of thousands of dollars. Having a qualified lawyer review a legal document before you sign is always a good idea.
In addition to providing the pound of cure in the form of trial, litigation or alternative dispute resolution services, I also enjoy preparing well drafted contracts for my clients to wisely get their ounce of prevention. If I can assist you, please don't hesitate to contact me.
All the best, Bill Hanson