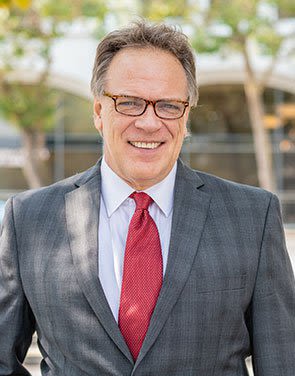 THE MISSION OF THE LAW OFFICES OF WILLIAM G. HANSON
The Law Offices of William G. Hanson are committed to providing high quality, cost-effective solutions for the legal issues facing our clients.
In 2002, after 15 years of practicing law at several top tier, nationally recognized and highly regarded civil litigation and full-service law firms in Boston, Chicago and San Francisco, I opened this practice to better meet the advocacy and dispute resolution needs of businesses and individuals. I take pride in meeting those needs with a high degree of quality and efficiency, creative problem solving, personalized attention, communication and significant cost savings to my clients. I enjoy meaningful work and helping my clients to live better lives by efficiently moving them through the legal process with results they find positive.
DIVERSE & EFFECTIVE EXPERIENCE
My ability to be highly effective for my clients comes directly from my experience as a trial lawyer. I have represented both plaintiffs and defendants in state and federal courts throughout the United States. My clients leverage this experience to obtain the best possible result for the legal issues they face. I have the ability to get involved in matters at any phase of the litigation or alternative dispute resolution process.
My experience brings with it leverage that forces the opposition to maintain realistic expectations. If we can't resolve a dispute via settlement, I have a history of obtaining favorable judgments at trial. This allows me to negotiate your dispute from a position of strength. I have represented a diverse client base including many Fortune 500 Companies as well as small, closely held businesses and individuals in need of resolution or preventative legal services.
A TRUSTED RESOURCE IN WALNUT CREEK & BEYOND
Whether aggressively pursuing or defending a matter in litigation, structuring a transaction or providing general outside counsel services, we are responsive, communicate effectively and always keep our clients advised of their options.
Aside from providing services to local business organizations and individuals, my office can serve as local counsel to out-of-town law firms as well as conflict of interest counsel to local firms. We proudly serve clients in the state of California from our office in Walnut Creek, California.
I am the principal counsel in all cases in planning toward resolution, maintaining client contact, and in the staffing of professionals. Clients are assured by my history of success at jury and bench trials, hearings, mediation, arbitration, settlement conferences and all types of negotiation. Feel free to give me a call, without obligation. I will realistically discuss your situation with you and how we can help. I look forward to speaking with you.
BAR AND PROFESSIONAL MEMBERSHIPS
State Bar of Illinois

State Bar of California

The Bar of the Commonwealth of Massachusetts

United States Court of Appeals for the Ninth Circuit

The Federal District Court for the Northern District of California

The Federal District Court for the Eastern District of California

The Federal District Court for the Northern District of Illinois

The Federal District Court for the District of Massachusetts

Former Member, Cook County Bar Association

Former Member, Chicago Bar Association

Former Certified Arbitrator, Chicago Bar Association

Former Member, Board of Directors of the Litigation Section of the Contra Costa County Bar Association
LEGAL EDUCATION
Bachelor of Arts, Political Science and Education, Alfred University, Alfred, NY, 1981.

Juris Doctor, DePaul University College of Law, Chicago, IL, 1987.