AN EXPERIENCED, EFFICIENT AND COST EFFECTIVE BUSINESS LAW PRACTICE
The Law Offices of William G. Hanson in Walnut Creek, CA provide efficiency, value and expertise in business law. We represent businesses in a variety of industries. We are routinely successful in achieving our clients' goals at trial, arbitration, mediation, settlement conferences and negotiations. We also provide outside general counsel services and preventative services to businesses of all sizes. We are cost-effective and offer well-considered legal expertise and advice in the following areas: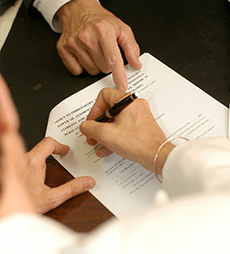 Civil Litigation including complex civil litigation in the Circuit Courts of the State of Illinois and in the Superior Courts of the State of California and Litigation in the Federal District Courts in those states.

Dispute Resolution & Negotiation at Arbitration & Mediation

Resolution of Contract Disputes

Contract and Lease Drafting, Review and Negotiating

Insurance Claims, Issues, & Disputes

Transactions Connected with the Purchase & Sale of Businesses, Business Assets, and/or Liabilities

Business Tort Claims including Fraud, Misappropriation, Trade Secrets, & Unfair Business Practices

Dispute Resolution before Governmental, Regulatory & Licensing Agencies

General Counsel Services

General Civil Litigation
Call us for a no-obligation consultation with a cost-effective business lawyer in the Walnut Creek, CA. (The East San Francisco Bay area). We concentrate on business law, litigation, and dispute resolution.